The Importance of a Relatable Brand
Have you ever seen an example of a brand just killing it on social media?
Businesses today find unexpected ways to go viral online, many times the best ones being unplanned.
If the best ideas aren't always the most thought out, this then provokes the question, of why plan a marketing campaign at all?
Well... you want to plan your goals, and your strategies to obtain your goals, however, it's important to be flexible in the steps you take to reach those goals.
A key example would be Eddie, from Southern Rail UK, who started as a 15 year-old on a job experience, simply taking questions from customers on Twitter. Hilarity then ensued, as is common on Twitter, and users embraced the young railway employee as their own, asking fun-filled and humorous questions, which Eddie happily answered.
Instead of considering the interactions pointless and resending Eddie's responsibilities, they loved the feedback and opened him up to answer as many questions as possible. For the company his viral Q&A was a warmly welcomed PR move.
To have great content like this, you don't HAVE to go viral. Simple things like giveaways, humorous comments, frequent postings, and an overall brand personality can go a long way.
To best curate and create your next marketing calendar, here are three things to keep in mind.
1. Give Your Viewers an Incentive
2. Have a Sense of Humor
3. Don't Forget About Your Customers
First and foremost, tell your customers WHY it's valuable for them to like and interact with your page. Share specials and offers on your social media platforms which cannot be found on any other media. This helps make your online profiles exclusive while giving your customers an added benefit. Other perks of interaction may include contests, giveaways and insider information.
A huge impact within your content writing is your voice. Brand like Wendy's have found ways to add humor and gain relatability with their younger customers. While you don't have to go to their sassy extreme, having some playful GIPHs can lighten up your page in an instant.
Like the majority of business owners, you may find yourself wearing 20+ hats form day-to-day. Your online content NEEDS consistency. This means that your blog, social media, and website, need attention on a regular basis, but even more so a marketing calendar for more consistent results. The content can be managed by yourself, an employee, a third party vendor, or a combination of the three. The key is to have everyone aware of what you're posting and when, and always ensuring your content never goes through a drought of missed posts.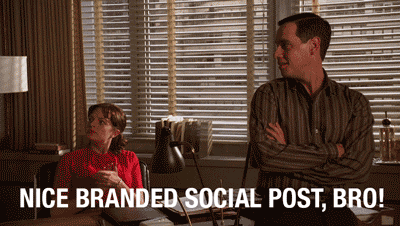 With these tips you can be an online marketing guru in no time. If you'd like some additional insight, or want some third party muscle on your next viral (or non-viral) marketing campaign, Evergreen Marketing is here to help! Give us a call or shoot us a message on one of our various social media platforms, we can't wait to hear your goals, and start brainstorming how to achieve them.